Getting started with your renewed device
Setting up your renewed device is no different from setting up a brand new one. Simply turn on the device and follow the instructions on the screen.
Pro tip: download the Back Market app and try the diagnostics feature which lets you test the functionality of your device.
Frequently asked questions:
Does my order include a SIM card?
Back Market phones are delivered without a SIM card. If you have a carrier in mind, simply ask them about which type of SIM card is right for your phone.
In a nutshell, most modern smartphones use a Nano-SIM card. But older smartphones usually use a Micro-SIM. And even older phones take a regular SIM card.
That's the short of it, but if you're looking for the long of it:
SIM cards, eSIM, dual SIMs: What do I need to know?
Will my device still be compatible if I switch carriers?
This depends on whether your phone is locked or unlocked.
Locked phones can only be used with a specific carrier. Unlocked phones can be used with any network or carrier in the country where you purchased the phone. Just pop the SIM card into the phone, and you're all set.
At Back Market, all our phones are labeled as locked or unlocked. You'll see this right under the name of the device model: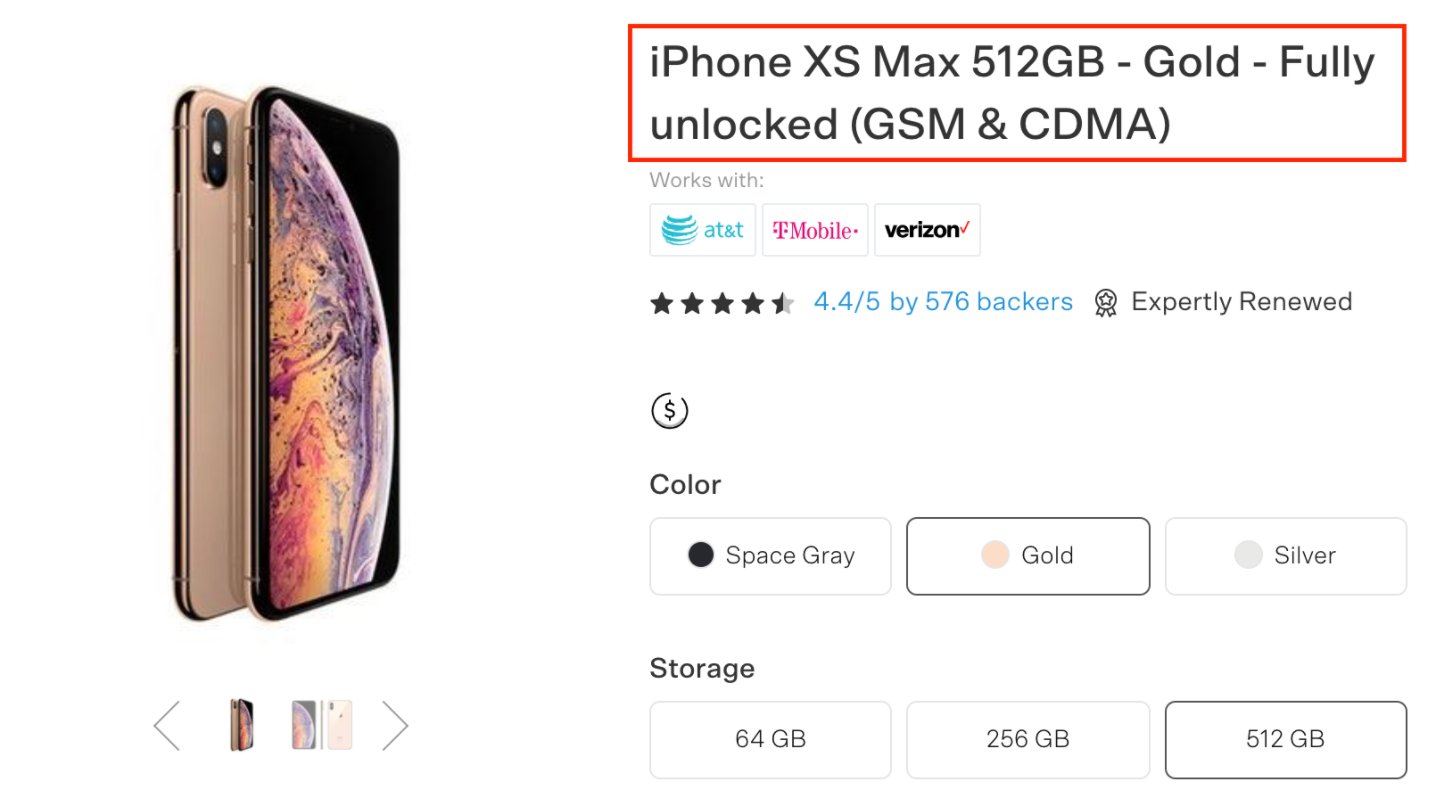 Find more information here:
Locked vs. Unlocked: What's the difference?
I can't use my unlocked phone with my carrier
What if I bought an unlocked device, but my SIM card isn't being recognized?
If your carrier isn't AT&T, Verizon, or T-Mobile, you'll need to register your phone's IMEI number with that carrier.
With this number, your carrier can authorize your device to connect to its network — just log on to your carrier's website to access your account and follow their registration instructions. You can also register your device at your carrier's in-store location, but you may be asked to pay a small fee ($15-25 depending on the carrier).
Need more information? Get it right here:
What if the listing says my carrier is supported, but my carrier says it's incompatible?
Check for yourself by entering your IMEI number to your carrier's "BYOD" (bring your own device) checker. To find your IMEI you can dial *#06# on your phone.
If your phone ends up not being compatible please log in to your Back Market account and reach out to your seller.
For more info, check out these articles:
What if my Android is supposed to be unlocked for my specific carrier, but it's turning on with another carrier's logo?
Don't worry! This may happen if the phone was once locked to that carrier, but it shouldn't affect your ability to use it with your own carrier.

… And that's it for setup. Sending you and your renewed device all the good vibes and energy.