We're all familiar with the concept of a SIM card. It's that little itty bitty memory chip that holds all of your secrets, or should we say cell phone information. But let's break down the nitty-gritty details of SIM cards. Having this knowledge will make you a more capable phone owner with more choices.
Before we go a bit deeper into the ever-changing world of tech, please remember that we're always here for you. If you can't find what you're looking for in our FAQs, feel free to reach out to Back Market Customer Care by logging in to your Back Market account > My orders > "Ask for help".
Choose a topic:
What's a prepaid SIM card?
A prepaid SIM card allows you to pay for a carrier's service upfront — by having it ready to go with a certain amount. A postpaid SIM card is tied to a carrier's plan and is billed to you monthly, depending on your usage. In short, prepaid SIM cards operate much like a debit card or a metro card — your usage depends on how much money you have on the card.
Unlocked vs. locked
In theory, prepaid SIM cards can be used on unlocked phones (see here for a detailed article) since unlocked phones are not tied to a specific carrier. Simply purchase a prepaid SIM card from the carrier of your choice and pop it into your refurbished phone. Phones that are locked to a single carrier won't work using a prepaid SIM card.
Network connectivity
Please remember that it's super important to check with your carrier regarding which network they run on. If you've confirmed that the phone is eligible to work with the carrier, don't be duped into thinking that you need to buy a new phone with them.
SIM size
Don't forget that SIM cards come in different sizes ranging from the standard to the micro to the nano SIM card (see illustration below). The size of the SIM card you'll need to purchase for your phone depends on the model and year it was released. The nano-sized SIM card is the most recent, and today it's the most widely used, so chances are your phone will require this size.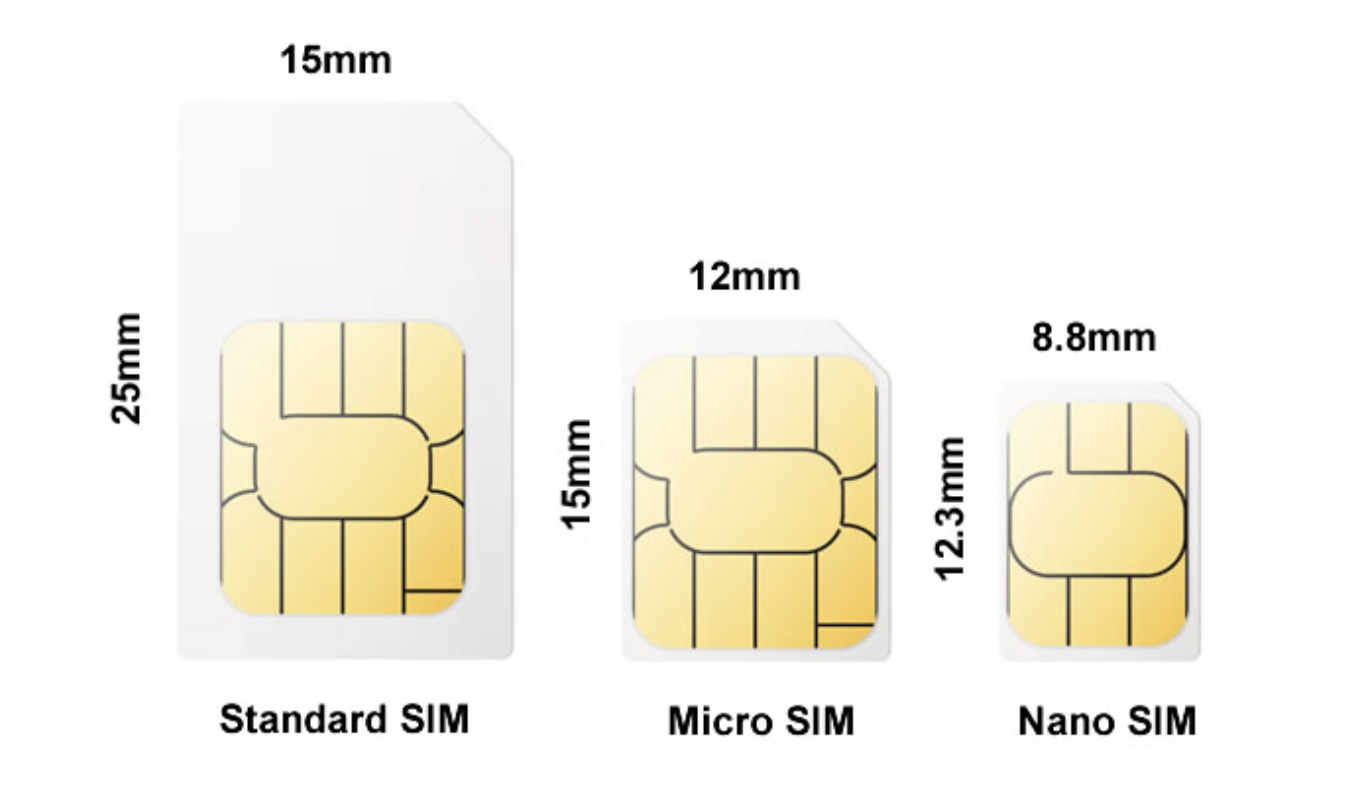 When in doubt, before purchasing a prepaid SIM card, it's best to check with the carrier you plan to purchase the SIM card from to ensure its compatibility with your refurbished device.