Buying a phone is a process, and a key point to consider is whether or not the phone is locked to a specific carrier, like AT&T or Verizon. Now, you might be wondering what is the difference between a "locked" and an "unlocked" phone? And that's a fair question.
Before we go a bit deeper into the ever-changing world of tech, don't forget you can reach out to the seller any time. If you can't find what you're looking for in our FAQs, you can reach them by logging into your Back Market account > My Orders > Ask for help.
Pick a topic:
Does Back Market sell unlocked phones?
Locked vs. unlocked
The main difference between the two is that a locked phone is tied to a specific carrier and has a software lock put into the device, which prevents you from using the phone with a different carrier or network. A fully unlocked phone does not have this software code. In theory, all you have to do is insert the sim card from your preferred network, and the phone should be good to go.
Fully unlocked phones can be used with almost any network, both domestically in the US and overseas, but before purchasing a SIM card, it's best practice to check with the carrier you plan to purchase the SIM card from to ensure its compatibility with your device.
Historically, US carriers have used two wireless standards, GSM and CDMA. This sometimes made it more complicated to switch between carriers even with an unlocked phone. Fortunately, as phones and carriers have evolved to use 4G and 5G, this issue has become less relevant.
Does Back Market sell unlocked phones?
Yes! For phones sold on Back Market, the description normally includes the terms "unlocked" or "fully unlocked."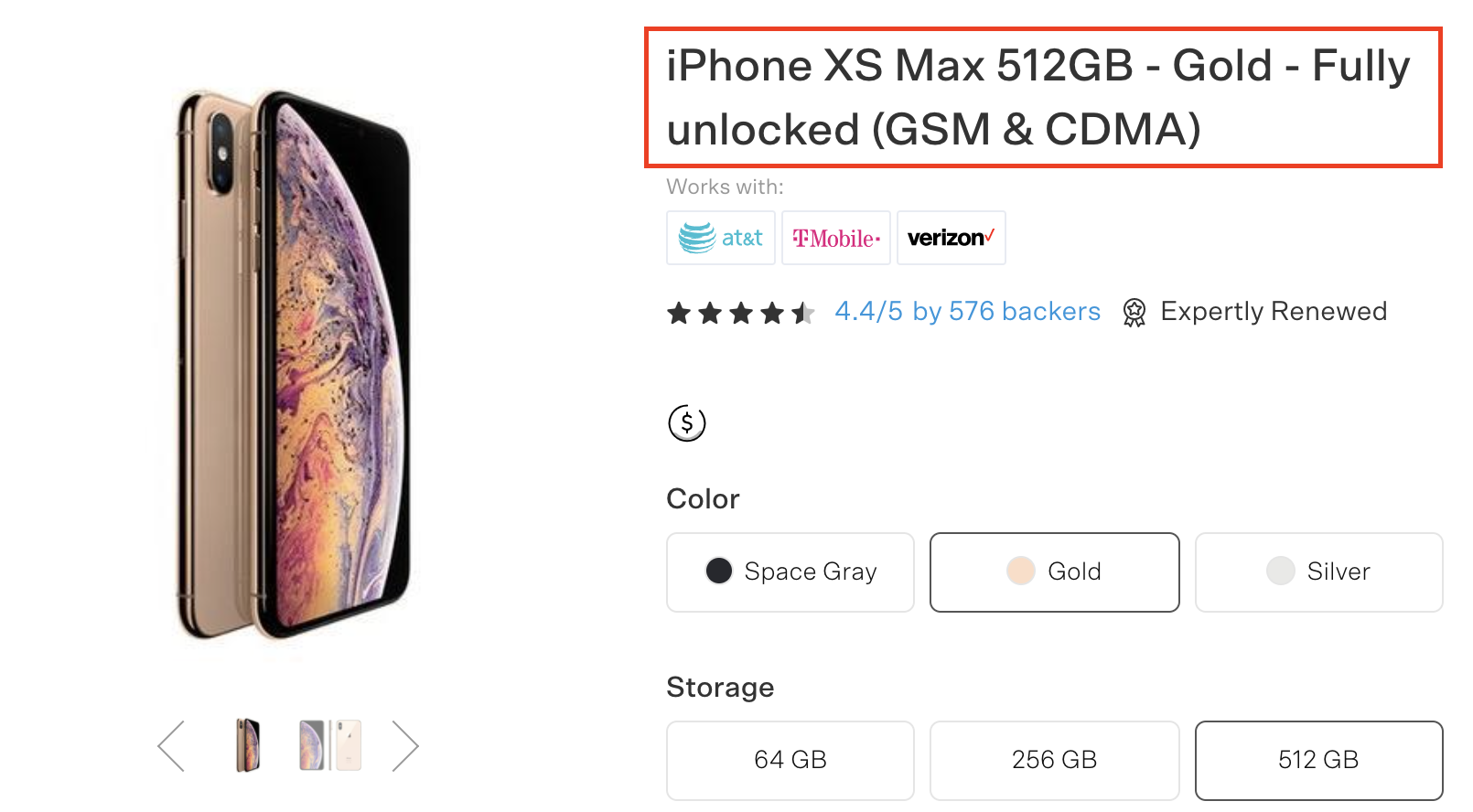 Related Articles:
What's the difference between CDMA and GSM?
How do I activate my smartphone on my network?