Questions about discounts and promo codes? Read on!
Choose a topic:
Please note, discounts and promo codes will apply to the cost of a device before tax and won't be applied to:
The device after tax

The Asurion Protection Plan (if purchased)

Additional shipping costs
---
Student discounts
At Back Market, students currently enrolled in a US college or university are eligible for a discount.
Need another monitor or a new laptop? With our student discount, you'll save some extra cash for the true college essentials, like coffees and pizza — real brain fuel.
But before you go crazy on some new gear, here are some things to keep in mind:
This offer is valid once, per user, per year, for any purchase starting at $5 and is subject to the validation of your student status

The code gives you a 5% discount, valid on all the products offered at

Back Market

Code can't be combined with other offers or promotions

The code is valid for 1 year from the date of receipt, is non-transferable, and is only valid for the student who received the code

You need to have an existing account or to create a new account on Back Market and agree to our terms and conditions in order to use your discount
Sound good? Get your student discount
Learn more about our student discount
---
Where do I apply the promo or discount code?
While making your payment during checkout, you'll see a box below the field where you enter your payment information. Enter your promo code and click on 'Check this code'.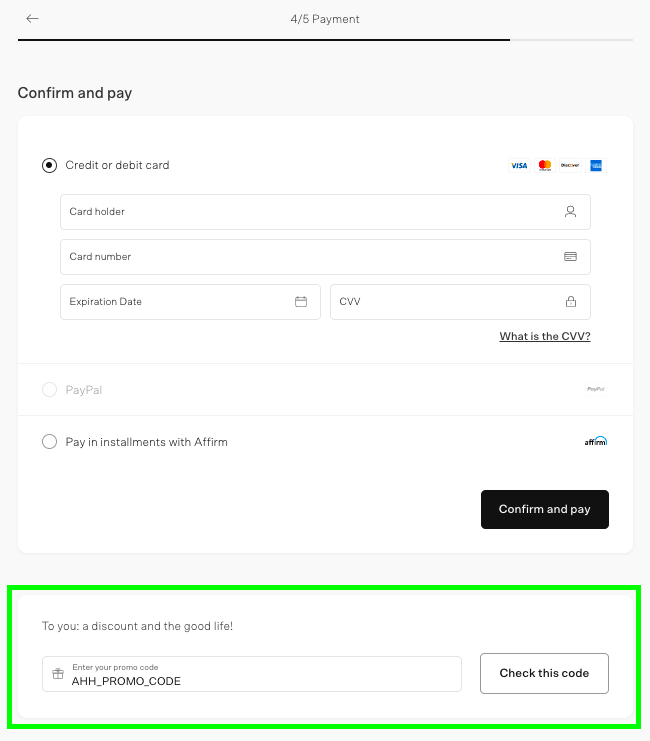 Once the promo or discount code is entered, you'll see the new total amount with the discount deducted!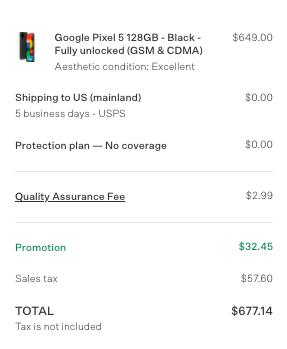 ---
My promo code was applied to a canceled or returned order. Can I replace it?
If you used your discount or promo code on an order that was canceled or returned, don't worry! We've got your back.
Reach out to us here and someone from our Customer Care team will get back to you with a new one to replace it.
---
Can I apply a promo code after an order is placed?
Unfortunately, we're unable to apply promo codes to orders that have already been placed.
---
Need more help?
Feel free to get in touch with us here.