Even if you're a longtime Mac user, there might be a few things that are different for a refurbished MacBook. That's because refurbished Macs come with certain specificities (e.g. keyboard configuration, reinstalling macOS) that are different in their second life.
This article will guide you through the most common questions regarding password, keyboard, and login process.
Table of contents:
Some keyboard buttons type the wrong letters



Getting the wrong letter when you press certain keys? Your keyboard's not haunted, it's probably just operating in a keyboard layout for another language.
To see which layout your Mac is currently using, go to the Apple menu > System Preferences, click "Keyboard", and then click "Input Sources". If your keyboard is not set to your desired language, browse through the list of all available keyboard layouts by clicking the "+" button or selecting "Other Input Sources".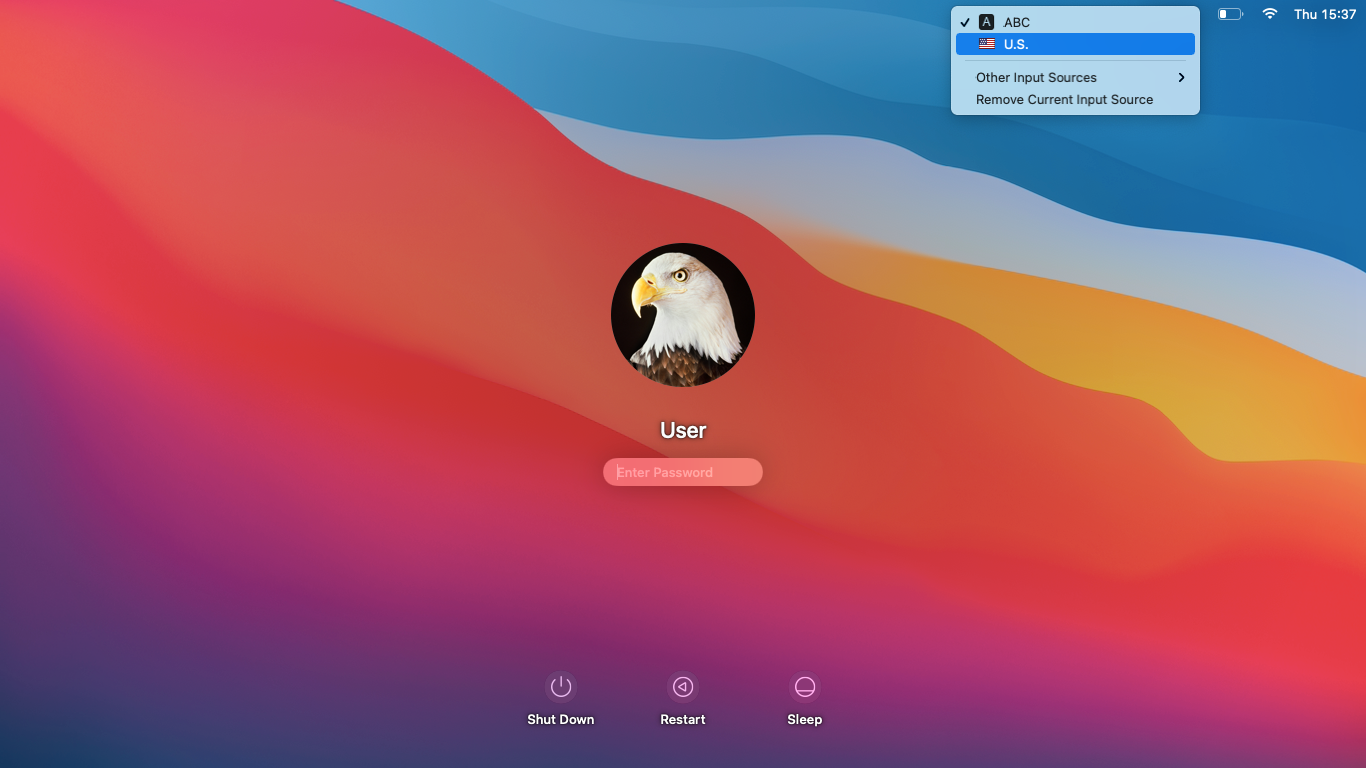 Some keys are not working properly or are hard to press
Apple has determined that a small percentage of the keyboards in certain MacBook, MacBook Air, and MacBook Pro models may exhibit one or more of the following behaviors: letters or characters repeat unexpectedly, letters or characters do not appear, key(s) feel "sticky" or do not respond in a consistent manner when pressed.
If any of these sounds familiar, check if your computer model is eligible for the Keyboard Service Program to get your keyboard examined and possibly replaced.
If not, contact Back Market Customer Care and explain the issue — include photos if possible.
An external keyboard is not recognized by the Mac
Back Market items always come with compatible accessories (e.g. keyboard, mouse) but not necessarily original ones. Here are some tips for investigating an external keyboard that is not recognized by your Mac (i.e. none of the keys work).
Disconnect and reconnect the keyboard. Make sure the connector is completely inserted into the port.

Connect your keyboard to a different USB port or to a different Mac.

If this

doesn't solve

the problem, your Mac may need to be repaired. You should contact

Back Market Customer Care via the 'Ask for help' in your Back Market account

.

Connect a different keyboard to this Mac.

If this

doesn't solve

the problem, you can contact

Back Market Customer Care

explaining the test you made and ask for a new keyboard.
Your password is not recognized when logging in
This might be due to a keyboard issue. The good news is that it's easy to troubleshoot — just follow the steps below.
First thing first, make sure "caps lock" isn't on

Make sure the current keyboard layout configuration corresponds to the one you have:
This is a QWERTY US (ANSI Layout)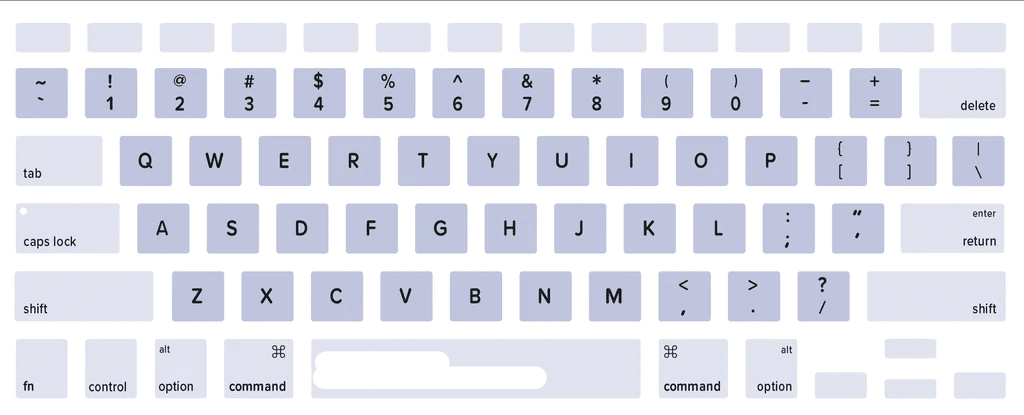 This is a QWERTY UK/International (ISO Layout)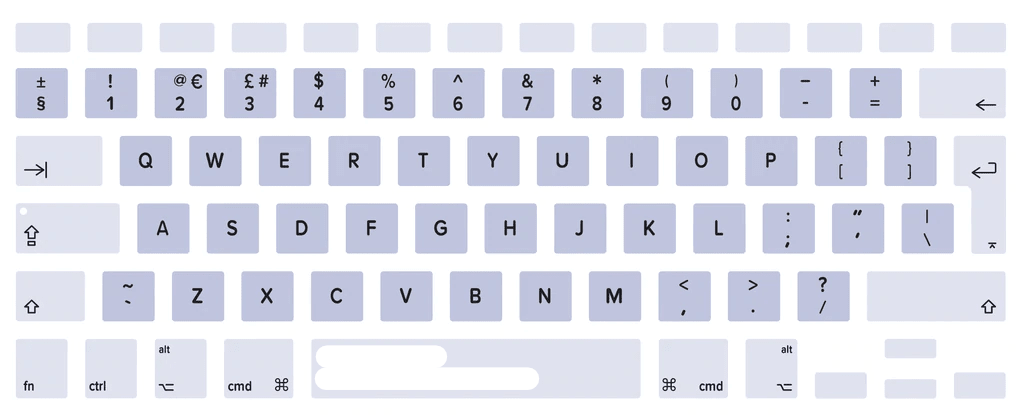 Go to Apple menu > "System Preferences", click "Keyboard", then click "Input Sources". Select "Show Input menu in menu bar". Open the Input menu, then make sure the correct keyboard layout for your language is selected. That should do the trick!
Still having trouble? Try resetting your password. To do this, first

find out which macOS you're running

and follow the corresponding article below:
The MacBook is asking for a password I don't have
To refurbish a MacBook, Back Market sellers must run all the necessary tests and replace certain components to comply with our quality standards. This includes the pre-configuration of the computer, including the setup of a temporary password for you. You should have received the password from the seller, either on a note near the trackpad or in a message from the seller. If you can't find the password, try this generic password the seller may have set up:
Press ENTER

Type 1234

Type "user" or "User"

Press the space bar

If a question mark icon appears in the password field, click on it to see the "password hint" the seller might have left for you
No luck? Here's a few more tips:
Check if the password is noted somewhere within the box it came in (it often comes on a note next to the trackpad, but may have fallen off)

If you still can't find it, contact Back Market Customer Care

by going to "My orders" in your Back Market account > "Ask for help".

You can also try resetting your password following the steps in the section above
The initial setup procedure isn't in your language
The first time you start up a newly refurbished Mac the Setup Assistant walks you through the required steps for using your new Mac. However, if your Setup Assistant isn't operating in your language, you might be stuck. If this is the case, you can contact Back Market Customer Care to begin returning your device. However, if you do manage to go through the whole setup procedure (clicking on "Next" to each step) and you end up on the Mac desktop, you will then be able to change the language your Mac uses.
Here's what to do:
Go to Apple menu > "System Preferences" > "Language & Region" > "General"

Try one of the following:

Change the primary language: Select a different language in the languages list

Add a language: Click the "+" button and select one or more languages in the list, then click "Add"
The keyboard you have isn't the one you ordered
Before contacting Back Market Customer Care, make sure you didn't accidentally order a model with the wrong keyboard type.
The keyboard type appears near the end of the same line as the model name (see image below). You can also find the keyboard type listed in these places:
Order summary on the "My orders" page in your Back Market account

Proof of payment is available on the same summary page

The summary of your purchase in the order confirmation email you received

The technical specifications tab on the product page

If you no longer wish to keep the item and are within the first 30 days of receiving it, you can still cancel your purchase and choose "I no longer wish to keep this product".
If you received the correct keyboard layout but are not familiar with the layout of some keys, it may be because it was customized to another user in its first life. Rest assured that all the same keys are included, just possibly with a few exceptions in their location and/or presentation. If it's a problem for you, feel free to return the item.