You have forgotten the password of your laptop and now you can't access your device anymore ? Rest assured, this might solve your issue.
How to reset the password of your laptop
After entering a wrong password, click "Reset password", which will appear in white on your login screen. Answer the security questions you set up upon installing Windows and create a new password. Then, log in with your new password.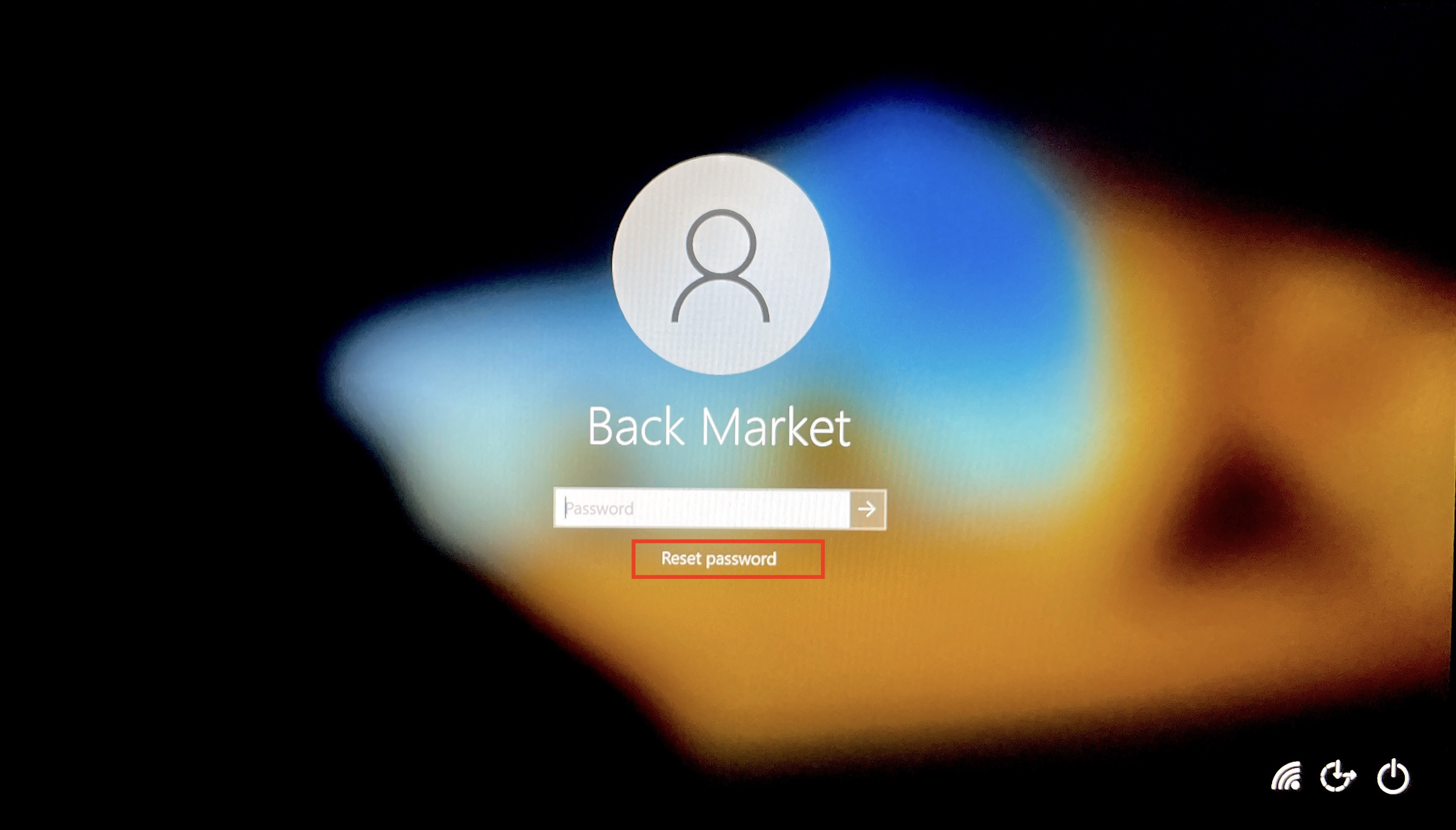 Still no luck? 
Here's what you can do:
If you haven't contacted Back Market Customer Care, now is the time.
If you have already opened a service request with us and your device needs to be returned for repair, follow the return instructions and use the return label you're provided with.