Your device runs out of battery very fast and you are wondering how to solve this issue quickly from the comfort of your house ? Don't sweat it! We have gathered a list of manipulations that might help you do just that.
Useful manipulations
1/3 - Check your maximum battery capacity first
iOS Devices
Go to Settings > Battery > Battery Health
Check the percentage (%) next to "Maximum Battery Capacity"
If the capacity is 80% or above your battery is in good health
According to Apple, a normal battery is designed to retain up to 80% of its capacity at 500 complete charge cycles if operated in normal conditions. At Back Market, we work to make sure that you receive a functional device, which is why our Quality Charter follows these recommendations.
Keep in mind that when your battery is replaced by someone outside of Apple, your phone will show a notification that reads "Unknown part" or "Warning message." Don't panic — this is completely normal and doesn't affect your device's performance.
Android devices
Unlike Apple devices, Androids don't have a built-in system that reports its battery health, the battery's maximum capacity, and how it has deteriorated over time. But, don't worry! We have a solution for you. 
AccuBattery is an app that allows you to learn more about the health of your battery. It features four tabs: Charging, Discharging, Health, and History. To use it:
Go to Health
A detailed evaluation of your device's battery health will show on the screen.
Check the battery health percentage (%) — a normal battery is designed to retain up to 80% of its capacity at 500 complete charge cycles if it operates within normal conditions
This section also shows you the estimated capacity and the design capacity — each time you charge your device, the app records its estimated battery capacity
The Health tab also displays Battery Wear. This feature shows how much damage your battery has undergone every day in a graph. AccuBattery recommends charging your battery to 80% to slow down normal wear and tear.
Keep in mind that it takes around 4 to 5 days for AccuBattery to start monitoring your battery so that you can get accurate data on the state of it. The app learns from your usage behavior and will show more precise information as time goes on.
2/3 - Update your software 
iOS devices
Do it directly on your smartphone!
Plug your device into a power source and make sure you're connected to Wi-Fi
Go to Settings > General > Software Update
You may see two software updates, pick the one you want to install
Android devices
Go to Settings > System > System update
You'll be able to see your update status — follow the steps that appear on the screen
3/3 - Some tips to make your charge last longer
There are several best practices that can extend your device's battery life and help the charge last longer. Below are even more suggestions to help improve your battery's performance so that you get the most out of your device!
Keep it cool 
Avoid situations that can cause your device to overheat — this is particularly important when it's fully charged. Your battery will run out a lot faster when it's hot out, even if you aren't using it!
It's very important not to expose your phone to temperatures above 35°C (95°F) as this can permanently damage the battery. When storing your device when not in use, we recommend that you keep it in a place with temperatures between -20°C (-4°F) to 45°C (113°F).
You should also stay away from cases and accessories that may cause your device to overheat.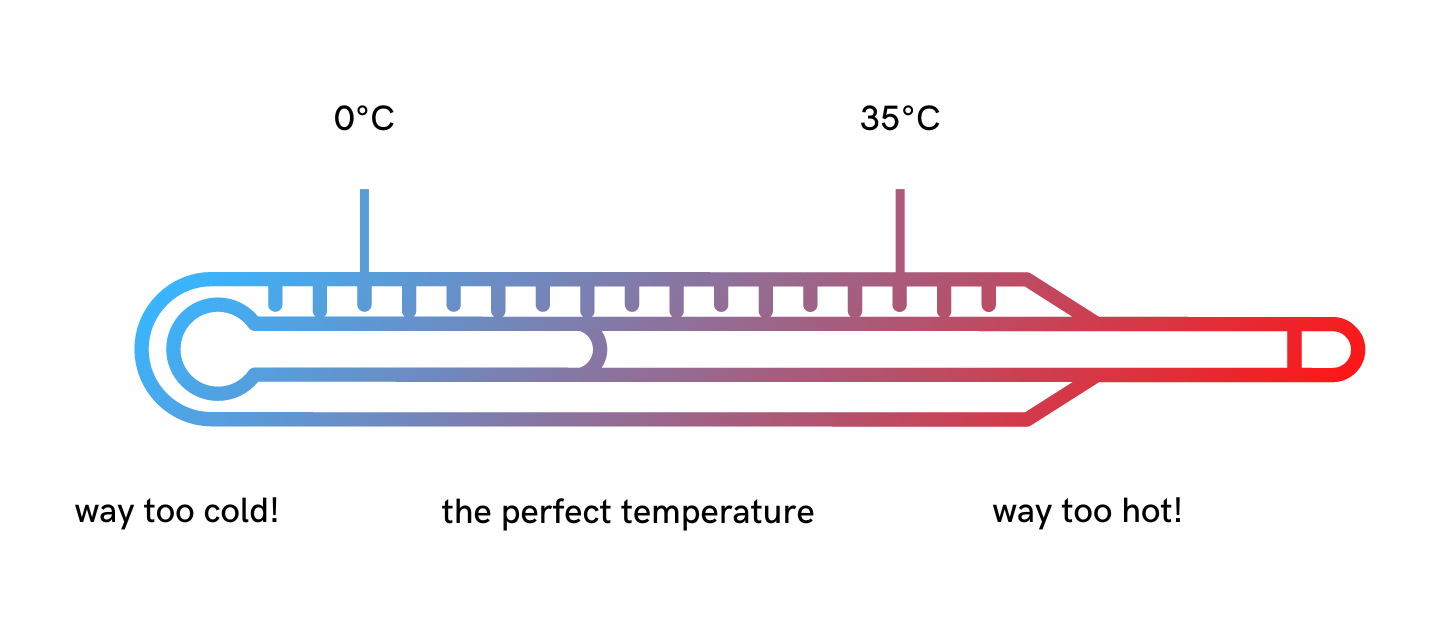 Optimize your settings to save your battery
You can adjust the following settings on most devices:
Turn off sounds or vibrations, such as the keyboard

Leave your apps open — reopening them uses a lot of battery

Reduce the usage of apps that consume a lot of Bluetooth

Delete any apps you don't use

Place your device facing down while you aren't using it — this will stop the display from lighting up when you receive a notification

Avoid playing games with heavy graphics
Charge for what you need
Contrary to popular belief, phone batteries don't need to be charged to 100%:
Ideally, your phone should always be charged between 20% and 80%

Don't charge your phone to 100% unless absolutely necessary

Don't allow your battery to drain to 0% and turn off

Don't leave your device without a charge for too long

Prioritize small charges — 20% at a time multiple times a day is best

Consistently update your apps
General tips for a healthy battery
Consistently update your apps 
Still no luck? 
Here's what you can do:
If you haven't contacted Back Market Customer Care, now is the time.
If you have already opened a service request with us and your device needs to be returned for repair, follow the return instructions and use the return label you're provided with.