If you need your device in a hurry, almost all of our sellers offer expedited delivery options.
Choose a topic:
How to filter by delivery speed?
How to select expedited delivery?
How to filter by delivery speed?
To find items with expedited delivery options, scroll down until you see Delivered in business days on the left-hand side of the page. You'll notice when we talk about the delivery speed, we're always talking about business days.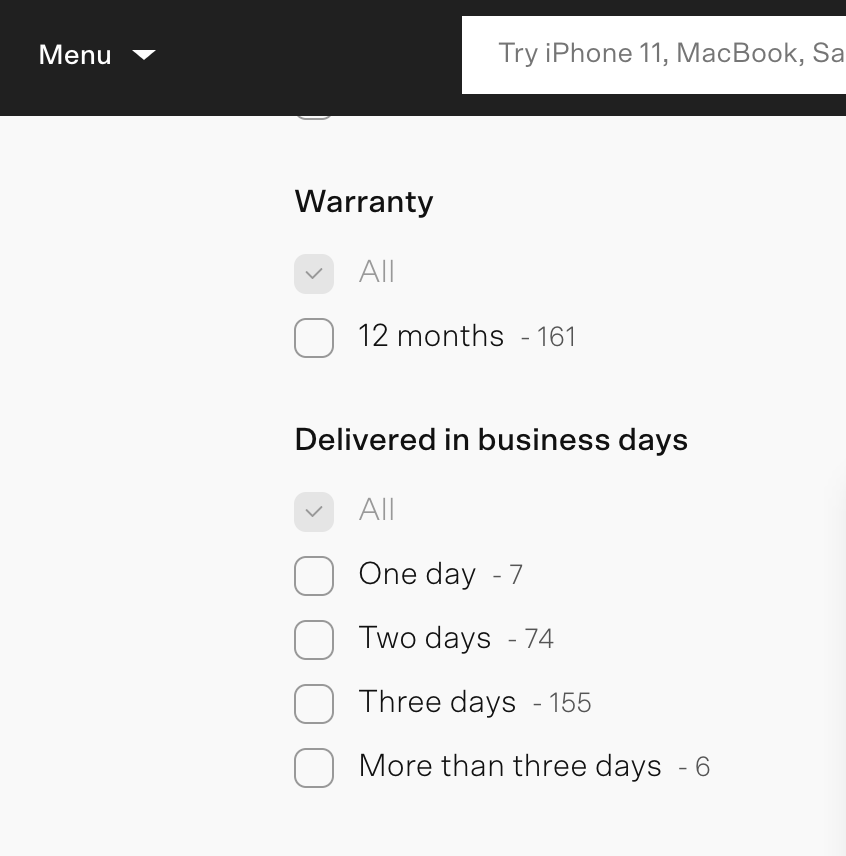 How to choose the expedited delivery option?
You can see if the seller offers expedited delivery when you click on a listing.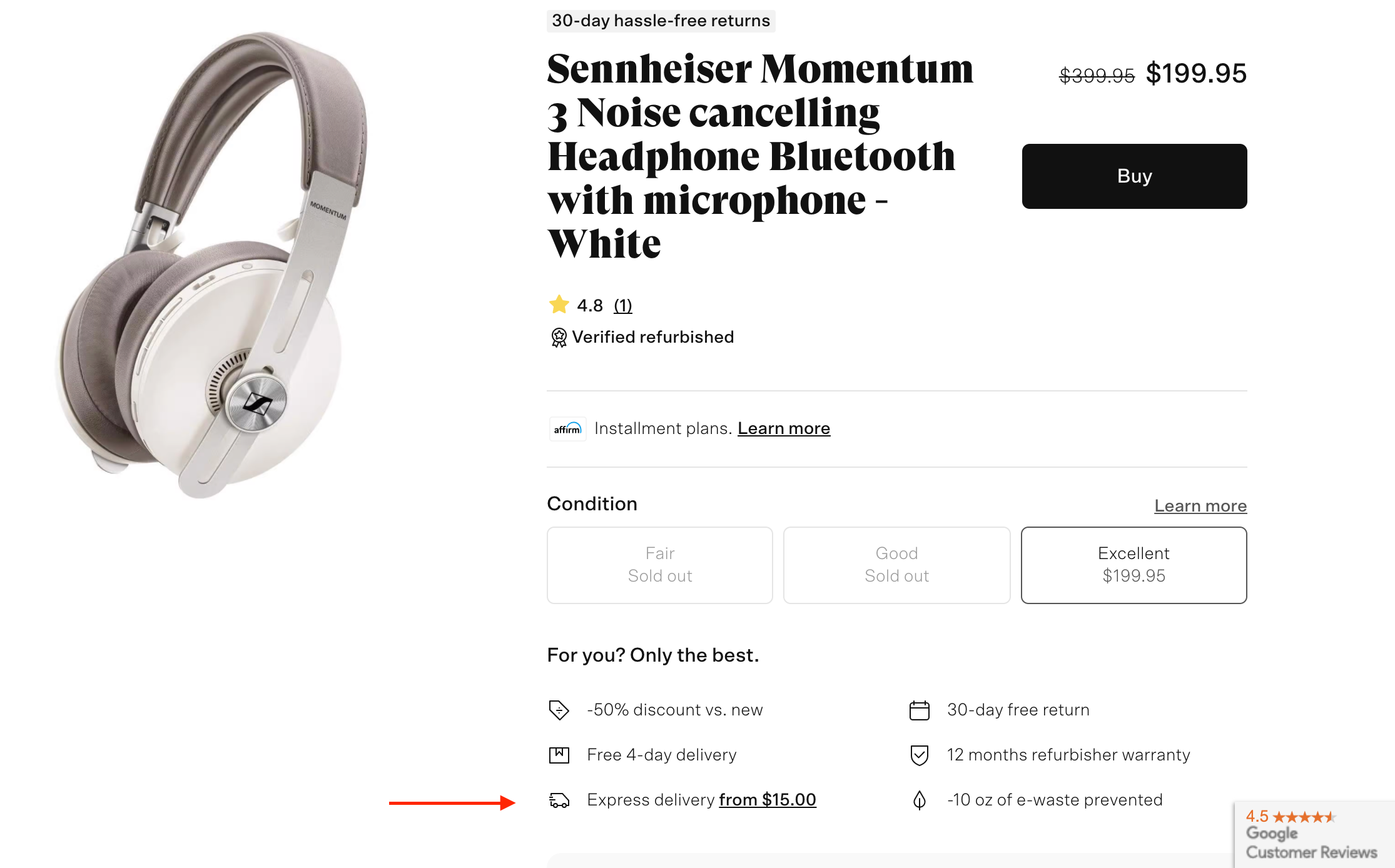 After you click Buy to add the device to your cart, you can choose the delivery option that works for you.

Signature requirements
Occasionally, a signature is required for deliveries. This safeguards your purchase and ensures that the item is successfully delivered to you!
Related article: Where does Back Market ship to