Your iPhone is displaying a notification: "Important battery message"?


You have recently purchased a refurbished iPhone from Back Market (congratulations!) and you have received a notification about the battery?
First of all, thank you very much for your purchase. We are super glad to have you as a customer and we hope that your new iPhone will bring you complete satisfaction.
Now then, let's talk about this famous "Important battery message" notification. Rest assured, we know where this message comes from!
To put it simply, when a refurbisher replaces a used battery with a new one in one of the latest iPhones (XR, XS, XS Max and later generations), a message appears on your lock screen and in the "Battery" section of your settings.
Don't worry though, this doesn't affect your iPhone's capabilities in any way and has no connection with your battery performance. It's even a good sign since it means that the battery has just been replaced.
This notification will remain on the home screen for the first 4 days of use and then for 15 days in your settings before disappearing.
Settings > Battery, next to Battery health.
You can also see a "Service" mention on the battery status, this is due to this same notification and does not mean that the battery is defective.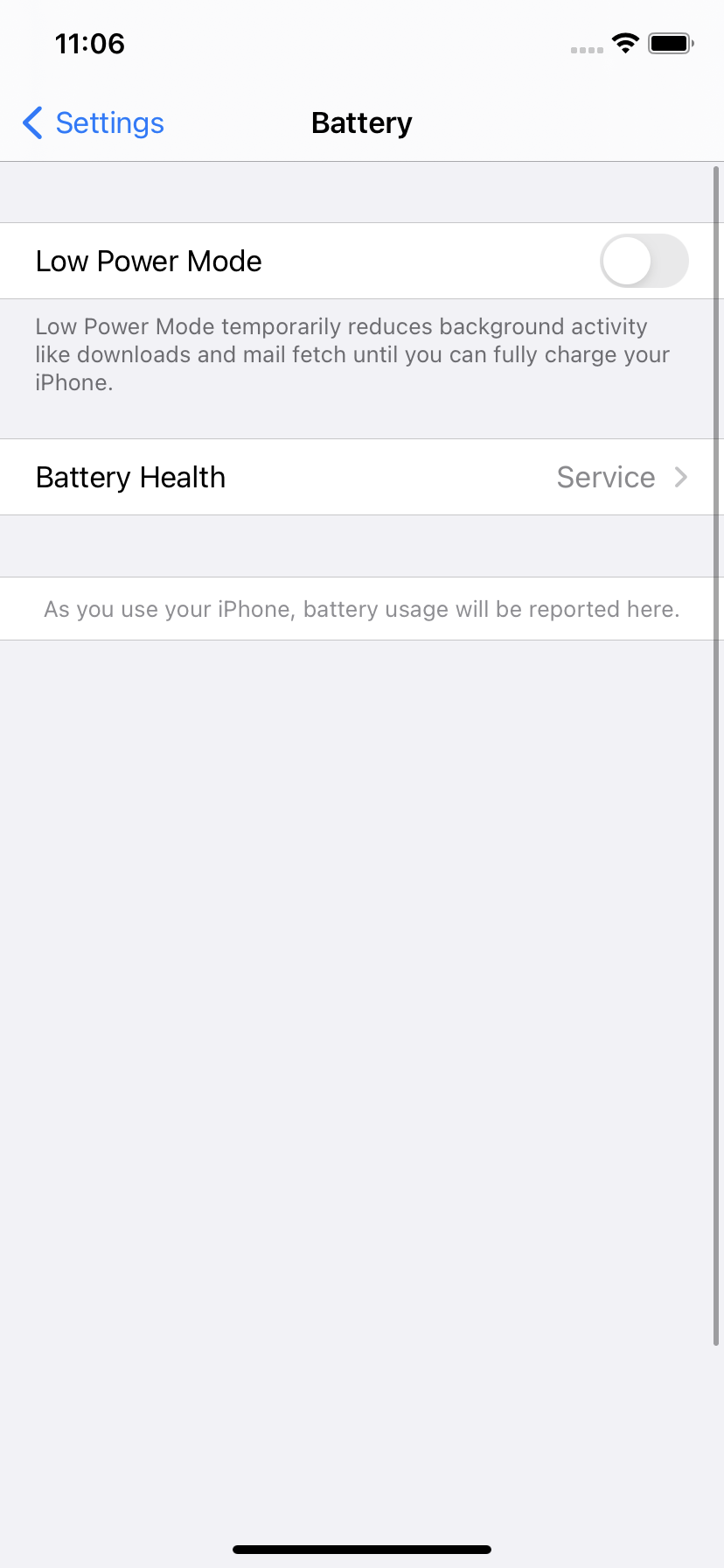 Regardless of the aesthetic grade you have chosen, your iPhone has passed a series of tests to ensure its proper functioning. Your battery has also been tested and verified by our experts before shipment to ensure optimal performance.
We hope this has cleared everything up for you, but if you want more information please check our blog post on this subject.