Unfortunately, waterproofing is not maintained on refurbished products.
During the refurbishing process, the devices are opened so that tests can be carried out on the product, which is why waterproof sealing is not guaranteed on refurbished products sold on Back Market. 🧪
Additionally, there is an important difference between the IPs present on our platform:
The IP protection rating is a standard defined by the International Electrotechnical Commission's international standard IEC 60529.
This index classifies the degree of protection provided to electrical materials against intrusion by a solid (e.g. dust) or a liquid (e.g. water, oil, etc.). 🛶
The degree of protection "IPXX"—as well as the digits that follow—indicates compliance with the conditions summarized in the tables below.

How to read the protection rating (e.g. IP67):
The first digit corresponds to the effective protection against solids.

The second digit corresponds to the effective protection against liquids.
Solid Protection: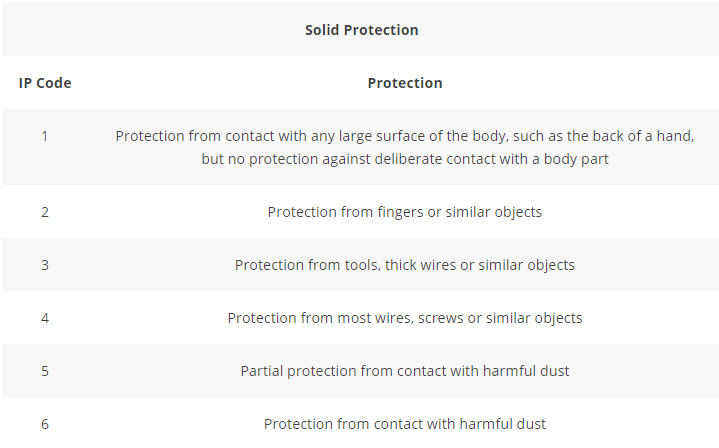 Moisture Protection: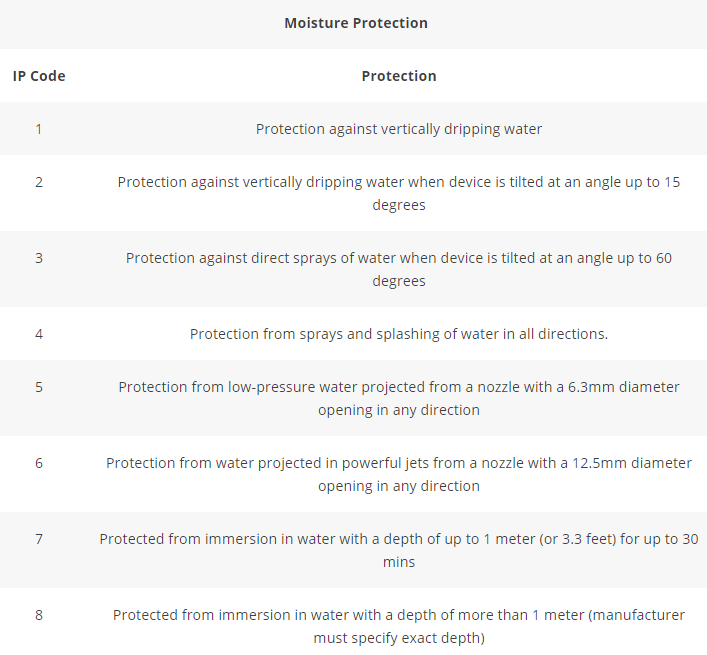 The IP6X, IPX7 rating, therefore, indicates that the product is totally dust-proof and is waterproof at a depth of 1 meter for 30 minutes.

Have questions? Hit us up✌️ We're happy to help!