Waterproofing is not maintained on refurbished devices.
During the refurbishing process, some devices are opened so that tests and diagnoses can be conducted by the seller, which is why waterproof sealing is not guaranteed on refurbished devices sold on Back Market.
Our sellers do their absolute best to handle these devices and (if necessary) to refurbish them accordingly with the best components, but still, waterproofing isn't guaranteed. As a result, any water damage to your device will void your 1-year Back Market warranty.
What does this mean for you?
We highly recommend that you don't jump into a pool, take a shower, or do dishes with your Apple Watch on, as this will damage your device and will instantly void your 1-year Back Market warranty.
We also recommend that you don't use your phone with wet hands. And we know you love to sing in the shower, but please don't your phone in the shower for music, as steam and condensation can easily damage the internal components of your device.
The Ingress Protection Code
Additionally, there's an important difference between the IPs present on our platform:
The IP protection rating is a standard defined by the International Electrotechnical Commission's international standard IEC 60529.
This index classifies the degree of protection provided to electrical materials against intrusion by a solid (e.g. dust) or a liquid (e.g. water, oil, etc.).
The degree of protection is indicated by "IP" followed by two digits. This code represents the type of compliance with the conditions summarized in the tables below.

How to read the protection rating (e.g., IP67):
The first digit corresponds to the effective protection against solids.

The second digit corresponds to the effective protection against liquids.
Solid Protection: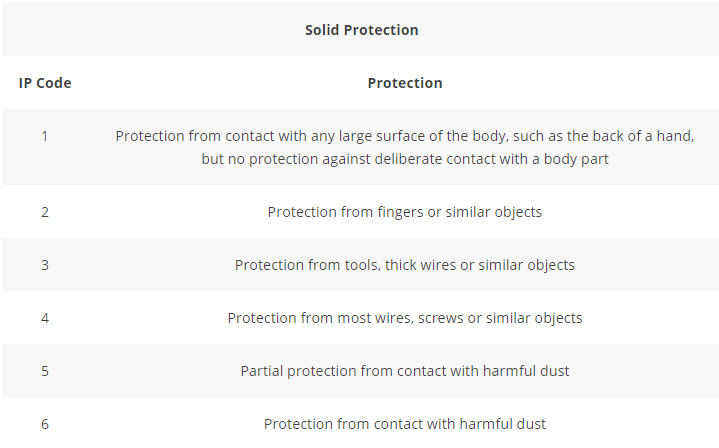 Moisture Protection: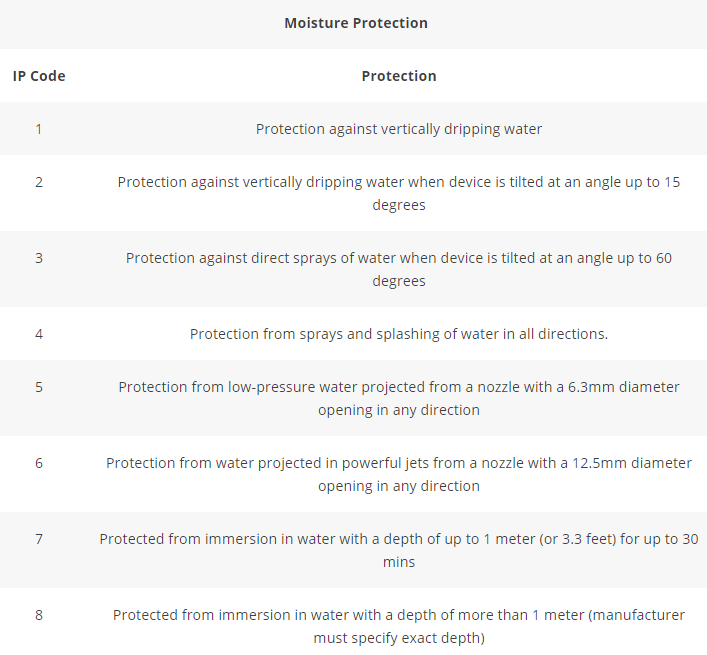 The IP6X and IPX7 ratings, therefore, indicate that the product is totally dust-proof and is waterproof at a depth of 1 meter for 30 minutes.
---
Need more help?
Feel free to get in touch with us here.