Well hello there!👋 First things first: Go to the Back Market homepage by clicking here. Then follow the steps below to become a Backer:
1. Click on "Sign in"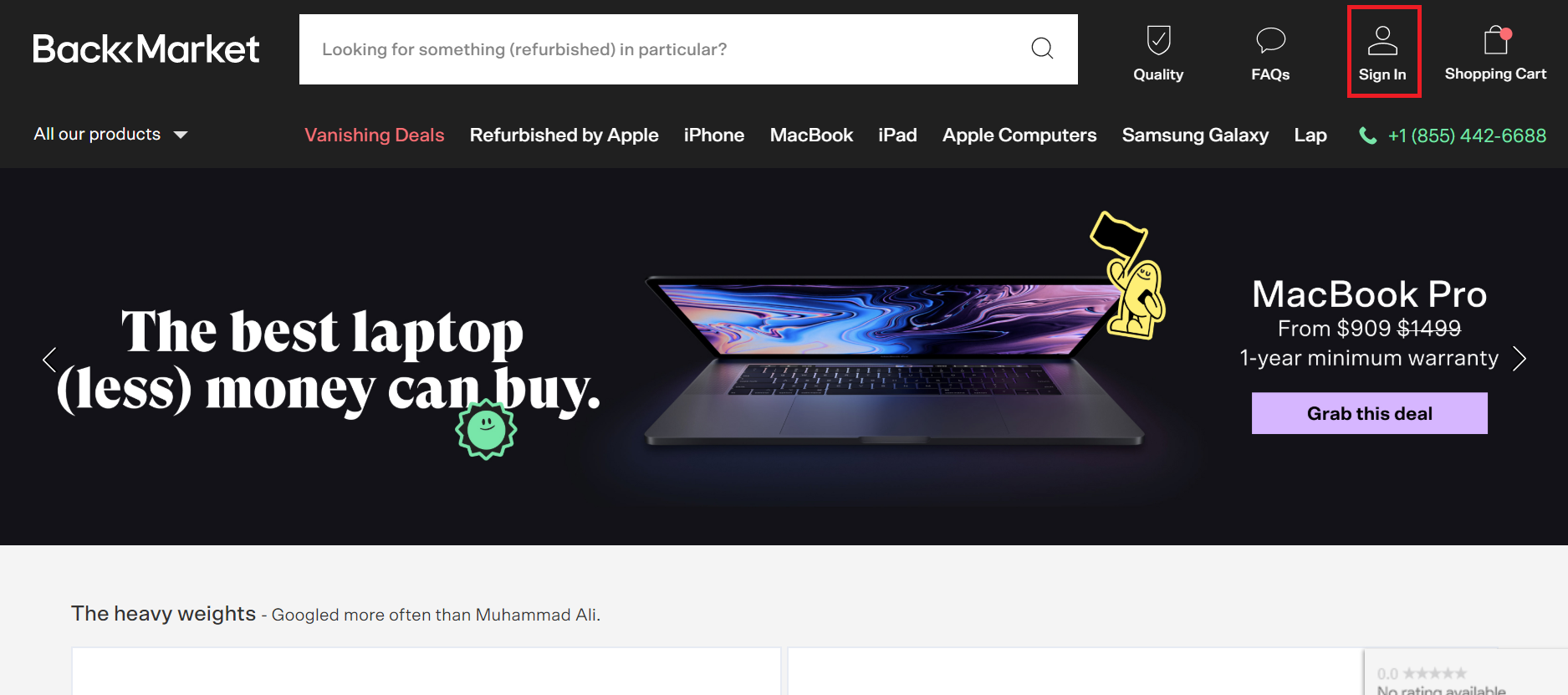 2. Fill in the "New Backer" section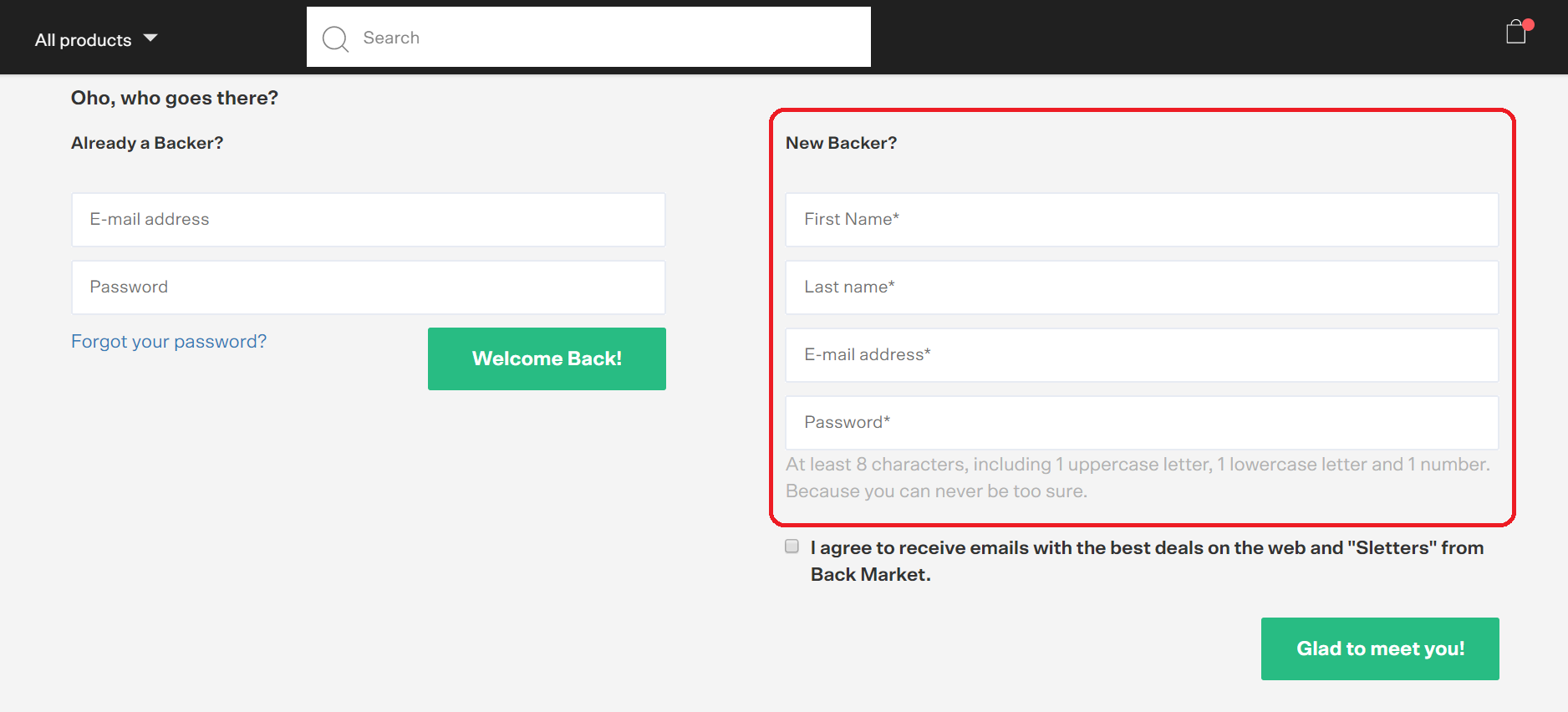 3. Check the "I agree to receive emails with the best deals on the web and our awesome updates from Back Market" if you want to receive our super-cool Sletter (aka newsletter).
4. Lastly, click the "Glad to meet you" button and you're officially a Backer! 😎
--
Need help? You can contact us directly via this contact form. 📰