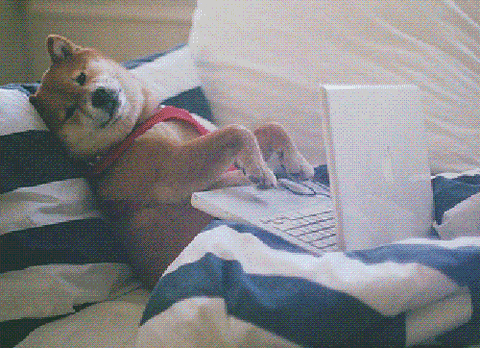 You see this doge here? He is looking to retire his 2006 MacBook and is checking to see if the MacBook Pro (2016) he likes on Back Market will come pre-installed with Big Sur.
If you're in the same boat as this cute doge and are also wondering which operating system (OS) version your device will have when ordering it, you can use this article as a general rule of thumb only. Please note that the information here is not definitive but can put you in the right direction.
Generally, all laptop and computer listings on BackMarket.com will show (in the specs section) which operating system is pre-installed.
For Macs (MacBook Air, MacBook Pro, iMac, Mac Mini, Mac Pro), a general rule of thumb for buying Macs is that anything from mid to late 2020 will be pre-installed with Big Sur (macOS 11). Anything from before this timeframe will most likely be pre-installed with Catalina (macOS 10). However, it really depends on the method used by the seller/refurbisher when they factory reset the device before selling it on Back Market: if the seller utilized Internet recovery, then the Mac will default to the original version installed on the system when the device was released; and if the seller utilized internal recovery (which is most cases), then it installs the same version that was on the system at that moment.
Also, if you are concerned whether or not the device you want will be compatible with Big Sur or Catalina, check out these support articles from Apple. These articles tell you the latest macOS version that the device is compatible with:
For Windows computers and laptops it's much simpler; there is a 99.99999% chance that the device you want to buy will be pre-installed with Windows 10. Windows 7 (we miss you) and Windows 8 are long gone. You can retroactively install these versions but we leave that to you. We don't recommend at all going back to an older OS version due to security reasons. If you're wondering if it comes with Windows 10 Pro, there's a very slim chance that it would — but who knows? It might. Reach out to us and we'll find out for you!
For all else, contact us here and we'll get back to you ASAP!