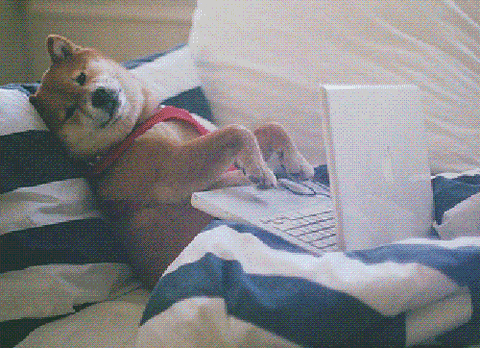 You see this dog here? He's looking to retire his 2006 MacBook and is checking to see if the MacBook Pro (2016) he likes on Back Market will come pre-installed with Catalina.
If you're in the same boat as this guy and are wondering which operating system (OS) version your device will have when ordering it, you can use this article for guidance.
Generally, all laptop and computer listings on BackMarket.com will show which operating system is pre-installed in the specs section. If you'd like to make sure you're using the best available OS, please follow the guide below.
Macs
(MacBook Air, MacBook Pro, iMac, Mac Mini, Mac Pro), a general rule of thumb for buying Macs is that anything from mid to late 2020 will be pre-installed with Big Sur (macOS 11). Anything from before this timeframe may not be compatible with Big Sur. You can check and see what version of macOS your device is compatible with here.
We always recommend that you stay up-to-date with the latest macOS your device can run since you will be able to install the newest security updates and services from Apple. It's also important to note that only certain devices can run the latest Big Sur software. Here is the current list of compatible devices:
MacBook (2015 or later)
MacBook Air (2013 or later)
MacBook Pro (2013 or later)
Mac mini (2014 or later)
iMac (2014 or later)
iMac Pro
Mac Pro (2013 or later)
Checking your macOS Version
While we always encourage our sellers to make sure every Mac is updated before shipping, how they refurbish the device can impact which OS is installed when they factory reset the device before selling it on Back Market, so we recommend checking the OS version when your device arrives.
1. Click the Apple symbol 🍎 at the top right corner of your screen. Select "About this Mac"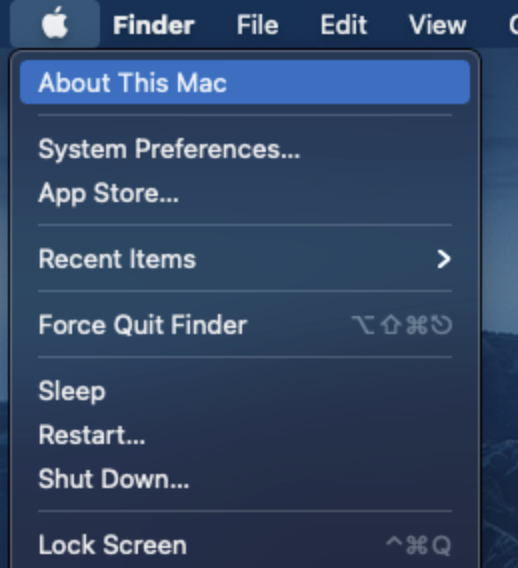 2. The pop-up will show the current OS version you're running. If you select the "Software Update..." button, your computer will check for updates and ask for permission before installing.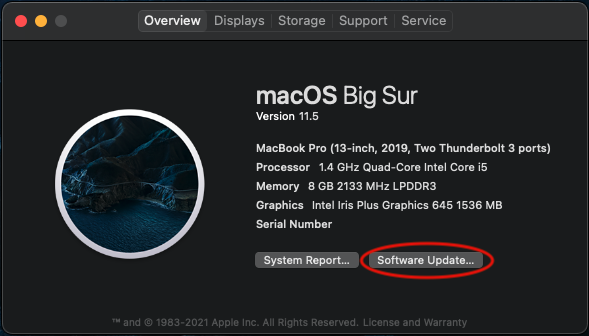 Windows
For Windows computers & laptops, it's usually much simpler. For almost all devices, Windows 10 will come pre-installed. While Windows 10 Pro is not common, we're always happy to check if the device you're interested in has it. Just contact us with a link to the listing and we'll get back to you within 24 hours.
Checking your Windows OS version
Windows makes it easy to check your device for updates. Just click this link and your device will take it from there!
What about Windows 11?
Maybe you've seen some recent info about the new Windows operating system. While it is not out yet, that doesn't mean that your refurbished device will not be able to run it in the future. Check these system requirements for Windows 11 before making your purchase to ensure you'll be able to update your device: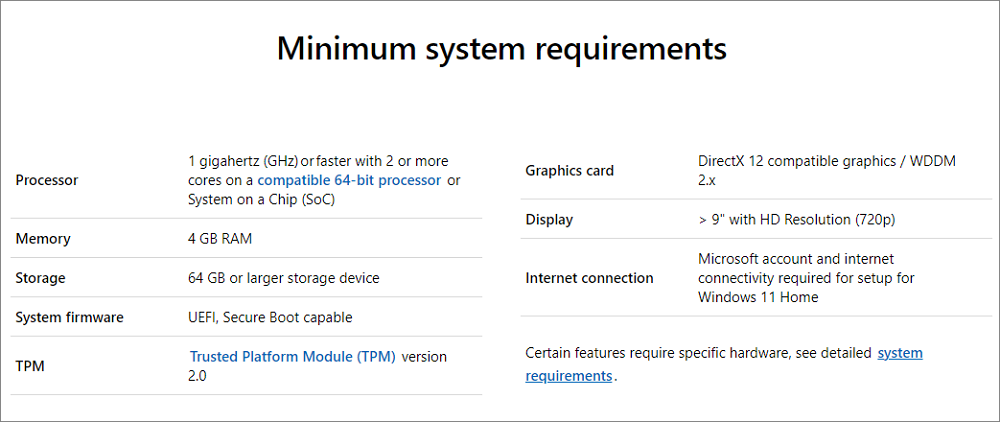 Chrome OS
Because your Chromebooks apps typically reside in the cloud rather than on the machine itself, your device should usually require any updates to be completed before you're able to log into your device after resetting it.
Checking your Chrome OS version
If you'd like to manually check for any Chrome OS updates, you can do so by following these steps:
At the bottom right side of the screen, select the time.
Select Settings
At the bottom of the left panel, select "About Chrome OS."
Select "Check for updates."
If your Chromebook finds a software update, it will start to download automatically.
---
Need more help?
Feel free to get in touch with us here.