Do you want to learn how to get the most out of your device? Look no further! 
Reminder: If your device's battery health is above 85% within one month of purchase, or 80% within the first 6 months, the state of its battery complies with our Quality Charter. This applies to smartphones purchased in all aesthetic conditions.
After six months of purchase, battery health issues are not covered by the warranty, as it's normal for batteries to degrade when used. Please contact Back Market Customer Care if your device's battery is below the percentages above when you receive it.
Useful tips
1/4 - Check your battery health
Unlike Apple devices, Androids don't have a built-in system that reports its battery health, the battery's maximum capacity, and how it has deteriorated over time. But, don't worry! We have a solution for you. 
AccuBattery is an app that allows you to learn more about the health of your battery. It features four tabs: Charging, Discharging, Health, and History. To use it:
Go to Health
A detailed evaluation of your device's battery health will show on the screen.
Check the battery health percentage (%) — a normal battery is designed to retain up to 80% of its capacity at 500 complete charge cycles if it operates within normal conditions
This section also shows you the estimated capacity and the design capacity — each time you charge your device, the app records its estimated battery capacity
The Health tab also displays Battery Wear. This feature shows how much damage your battery has undergone every day in a graph. AccuBattery recommends charging your battery to 80% to slow down normal wear and tear.
Keep in mind that it takes around 4 to 5 days for AccuBattery to start monitoring your battery so that you can get accurate data on the state of it. The app learns from your usage behavior and will show more precise information as time goes on.
2/4 - Check battery usage
It's important to get into the habit of checking your battery usage. It's a great way to monitor how much power your apps and software use. To view it:
Go to Settings > Battery or Battery Usage

Here you will see a list of your apps and how much batter they use

Click on any app that you want to monitor and select one of the following:

Uninstall

removes the app from your device

Force stop

forces the app to close — this can fix problems associated with the app 

You can also manage the settings of Battery Usage per app via the following options:

Unrestricted

allows battery usage as a background activity, which may consume more of your battery power

Optimized

optimizes the performance of the app according on your usual usage — we recommend that you select this option 

Restricted

reduces the battery usage of the app — notifications might be delayed and sometimes causes the app to dysfunction
3/4 - Make the most out of your device
Reduce the screen's brightness
One of the best ways to save battery is to reduce the screen brightness. 
Set the brightness to low
From the Settings app
Go to Settings > Display > Brightness level
From the Control Panel
Scroll down twice from the top of your screen

Adjust the brightness to your preference

You can also turn on the "Extra dim" option
Turn on Adaptive brightness
From the Settings app
Go to Settings > Display > Adaptive brightness> Switch to "On"
Keep your software up to date
Go to Settings > System > System update
If an option appears, click "About phone" or "About tablet"

The screen will show your update status

Follow the instructions on the screen
Limit Apps Running in the Background
Go to your Settings > Apps 

Choose any app

Tap on Usage > Mobile data > Allow background data usage > Switch to "Off"
Change your theme to dark mode
Go to Settings > Display > Appearance > Dark theme
Turn On Battery Saver
Go to Battery > Battery Saver > Use Battery Saver > Switch to "On"

You can also set a schedule to turn it on:

No schedule:

You have to manually turn it on

Based on your routine:

Battery Saver will turn on if your phone detects that your battery may run out before your typical charging time

Based on percentage:

Under this option, you will find a slider to customize the percentage of your preference

Activate the Extreme Battery Saver in critical moments — it will pause all apps and their notifications except your "Essential Apps"
Turn Off the Location feature 
When you allow apps to use your location in the background it can consume a lot of your battery. To adjust these settings, go to Settings > Location. Here you can:
Deactivate "Use location" by turning the slider to the left
Manage App Location permissions:

Check which apps are allowed to access your location all the time or only while in use

To restrict the access, click on the app and a screen with the following options will appear:

Allow only while using the app:

Limits the background location activity

Ask every time:

When you open the app, a pop-up message will ask if you wish to turn on location service

Don't allow:

Restricts all access to your location. We recommend this setting for apps that you don't use often
Other settings to make the most out of your phone
Turn on Airplane mode
From the Control Panel
Scroll down twice from the top of your screen

Swipe right, and click on the "Airplane mode" option — once is off it will appear in blue

If you don't see the Airplane mode:

Click on the pencil icon at the bottom of the Control Panel

Scroll down until you see "Hold and drag to add tiles"

Drag the Airplane mode option to the top of the list of shortcuts inside the Control Panel
From Settings
Go to Settings > Network & internet > Airplane mode

Swipe the slider right to turn it on
Let your screen turn off automatically
Go to Settings > Display > Screen timeout

Choose a setting that makes your screen turn off after a certain amount of time

We recommend between 30 seconds and 2 minutes
Turn off active listening 
Go to Settings > Apps > Assistant > Say "Hey Google" > Switch to "Off"
4/4 - Best practices for your battery
There are several best practices that can extend your device's battery life and help the charge last longer. Below are even more suggestions to help improve your battery's performance so that you get the most out of your device!
Keep it cool 
Avoid situations that can cause your device to overheat — this is particularly important when it's fully charged. Your battery will run out a lot faster when it's hot out, even if you aren't using it!
It's very important not to expose your phone to temperatures above 35°C (95°F) as this can permanently damage the battery. When storing your device when not in use, we recommend that you keep it in a place with temperatures between -20°C (-4°F) to 45°C (113°F).
You should also stay away from cases and accessories that may cause your device to overheat.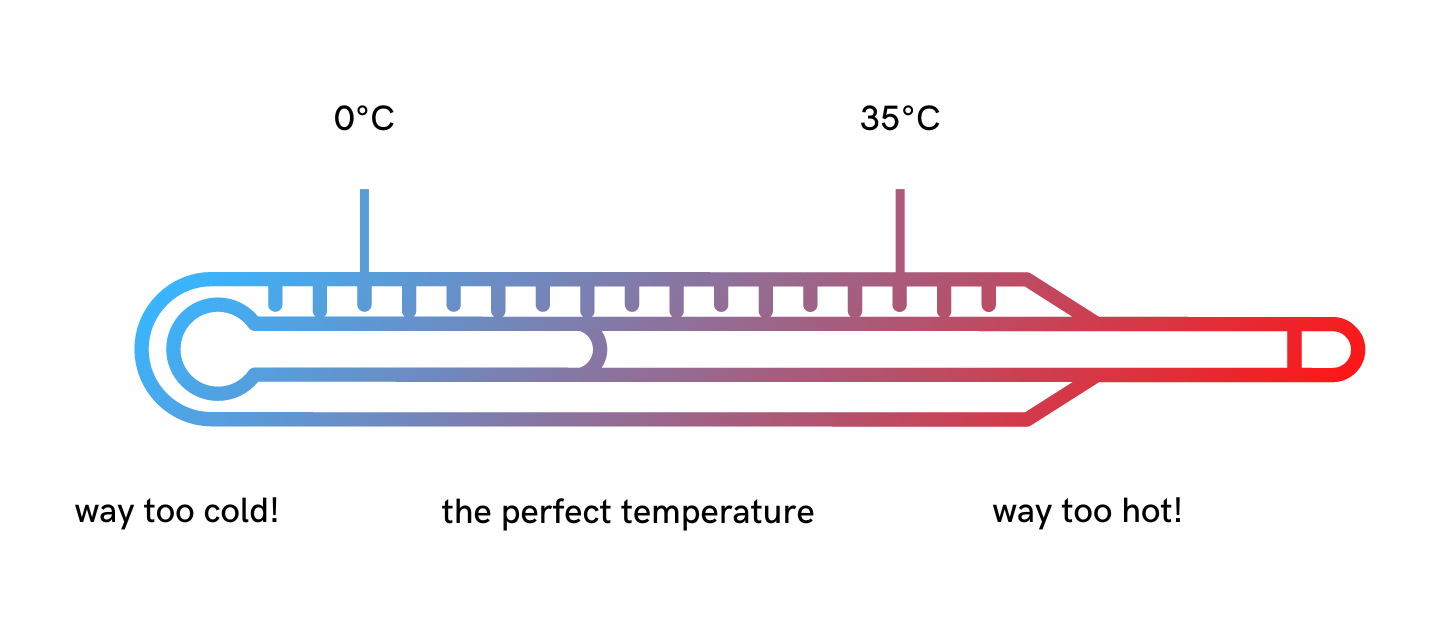 Optimize your settings to save your battery
You can adjust the following settings on most devices:
Turn off sounds or vibrations, such as the keyboard

Leave your apps open — reopening them uses a lot of battery

Reduce the usage of apps that consume a lot of Bluetooth

Delete any apps you don't use

Place your device facing down while you aren't using it — this will stop the display from lighting up when you receive a notification

Avoid playing games with heavy graphics
Charge for what you need
Contrary to popular belief, phone batteries don't need to be charged to 100%:
Ideally, your phone should always be charged between 20% and 80%

Don't charge your phone to 100% unless absolutely necessary

Don't allow your battery to drain to 0% and turn off

Don't leave your device without a charge for too long

Prioritize small charges — 20% at a time multiple times a day is best

Consistently update your apps
General tips for a healthy battery
Consistently update your apps