Your Mac is presenting issues with the OS/Operating system and you want a quick remote fix? Don't sweat it! Our technical experts have compilated a list of solutions so you can use it with no further problems.
Useful manipulations
1/2 - Troubleshoot with Safe Mode
Safe mode prevents certain software from loading as your Mac starts up, such as login items, unnecessary extensions, and others. It can help you identify if any issues you may be experiencing are caused by that software.
Mac with Apple silicon
Shut down your computer
Turn it back on and press and hold the power button until the startup options screen appears
Choose the startup disk, then press and hold the Shift key and click "Continue in Safe Mode"
Your computer will automatically restart — if prompted log back in 
Intel processor-based Mac
Turn on or restart your computer, then press and hold the Shift key until the login window pops up
Release the key and log in
You may be prompted to log in again — you should see the words "Safe Boot" appear in the upper-right-hand corner of the screen
If the problem persists even when on safe mode
If the issue continues or your Mac restarts several times and then powers down again when in safe mode, you should reinstall macOS.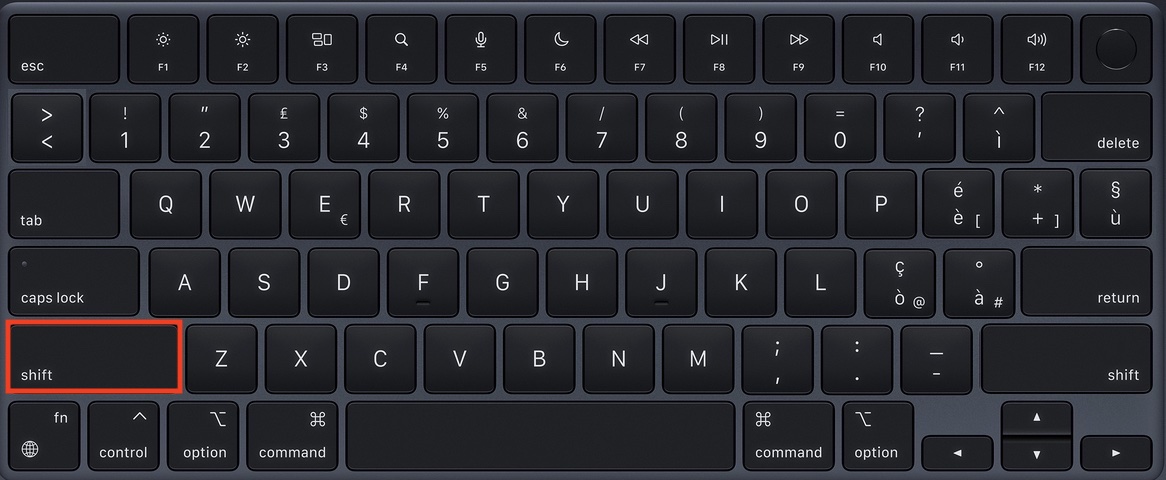 2/2 - Reinstall current macOS
macOS Recovery is a great way to reinstall your Mac's operating system.
How to start up from macOS Recovery
First, verify that your computer is connected to the internet. Determine whether your Mac has Apple silicon or an Intel processor, and then follow the instructions below. 
Apple silicon
Turn on your Mac and continue to press and hold the power button until the startup options screen pops up. Go to Options, then click "Continue". 
Intel-processor based Mac
Turn on your Mac and press Command (⌘)-R. Continue to hold the keys until the Apple logo or another screen appears. If you are prompted, select your user profile, click "Next" and enter your password.
Reinstall macOS
Keep in mind that reinstalling macOS doesn't delete your data. To install it, click "Reinstall macOS" on the Utilities tab in macOS Recovery, then select "Continue". 
If you are asked to unlock your disk, simply enter the password you normally use to log into your computer.
If your disk isn't recognized, or you see a message that says it can't install on your Mac, you will have to erase your disk before continuing — back up your disk before you do.
Make sure to install macOS on Macintosh HD if prompted.
Leave your Mac on and open to finish the installation — be aware that it may restart a few times and the screen may turn on and off during the process.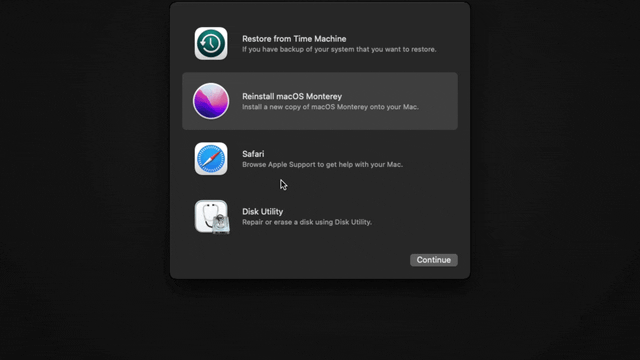 Still no luck?
We're sorry to hear that! Here's what you can do:
If you haven't contacted Back Market Customer Care, now is the time!
If you have already opened a service request with us and your device needs to be returned for repair follow the return instructions and use the return label you're provided with.